Brisbane Google Maps

DOWNLOAD ZOOMABLE BRISBANE GOOGLE STREET MAPS & DIRECTIONS: http://goo.gl/maps/sFo5

Perhaps Frisco Apartments' greatest asset is its location, offering quality hotel accommodation in Brisbane CBD near Queen Street Mall, near Chinatown, trendy Spring Hill and the Brisbane River. Also, near Wickham Terrace and major hospitals in Spring Hill. A quick 20-minute taxi ride from Brisbane Airport or a 5-minute walk from Central Rail Station and 15-minutes from Roma Street Station. A 12-minute walk to the RNA or Ekka Showgrounds. Also near several hospitals including the Brisbane Dental Hospital, Brisbane Dental College, Royal Children's Hospital, the Holy Spirit Hospital, the Mater Private Hospital and Pricess Alexandra Hospital (the PA Brisbane). Also near the Royal Brisbane Hospital & Women's Hospital, near Brisbane Private Hospital and near the Queensland Eye Hospital. St Andrew's Hospital at the top of Wickham Terrace, in Spring Hill is a 5-minute Taxi ride away.

If you're looking for Brisbane hotel accommodation near the airport but also near the city and the shops, with free car parking as well, then look no further. Frisco Apartments is easily accessible from either Turbot Street (one-way travelling North East toward the airport) and left into Bowen Street or via St Paul's Terrace and Boundary Street if travelling from the airport.
Sofitel Brisbane Hotel and Brisbane Marriott Hotel: Looking for serviced apartments near Brisbane Sofitel Hotel and Conference Centre or the Novotel Hotel? Frisco Apartments is located 300 meters, a 5-minute walk, from both these major 5-star Brisbane accommodation hotels. Frisco Apartments in Bowen Street is a great option if you're looking for less expensive but good quality hotel accommodation near the Sofitel Hotel Brisbane, Novotel or the Marriott Hotel Brisbane. Also within a 5-minute walk from Frisco Apartments are the Oaks Aurora, Oaks Lexicon, Meriton Soleil Apartments and the Brisbane Medina Apartments.
Brisbane offices of the Australia Federal Police - the AFP: Looking for serviced apartment accommodation near their office in 203 Wharf Street, Spring Hill QLD 4000? Frisco Apartments is virtually next door.
Moving or relocating to Brisbane Australia and need accommodation? Whether moving to Brisbane from Sydney, New Zealand, an expat returning from the UK or anywhere else overseas for that matter, you'll appreciate our special Relocation Package which includes accommodation in a fully furnished Studio, 1 or 2-bedroom apartment that is serviced with fresh linen and cleaned each week; unlimited wireless Broadband Internet access - great for keeping in touch with your family and even a secure dedicated car park if needed. Being so central it's a great spot to stay while you look around and decide.

Portside Wharf Cruise Ship terminal, Hamilton: If you need CBD hotel accommodation near Brisbane's cruise ship terminal at Portside Wharf in Hamilton: this is it. Especially if you also want to walk around the CBD. Portside Wharf is a quick 10-minute Taxi ride from Frisco Apartments, straight up Wickham Street through Chinatown and the Valley. The chic Portside Wharf has several upmarket restaurants and shops where passengers can spend a few hours browsing and then watch their ship come in! This precinct is not just an international cruise ship terminal sitting 10mins from the CBD, but also a great welcome port with world-class restaurants, gourmet delights, a cinema and designer digs.
RNA Showgrounds or Royal Exhibition grounds: Brisbane hotel accommodation near the RNA Showgrounds or the Royal Exhibition grounds? Frisco Apartments is perfect accommodation for exhibitors, EKKA show-goers and even for wedding guests. Ask us about our discounted group rates. The RNA Showgrounds has 22 versatile venues, situated on 22 hectares of land, adjacent to Brisbane's Central Business District. The Royal Queensland Show, or the 'Ekka' as it's known by Queenslanders, is held at the Showgrounds over ten days every August. However, the Showgrounds are available to host a range of special events including conferences, functions, wedding receptions, conventions, exhibitions, trade shows and product launches, outside of Show time. From the outdoor serenity and beauty of the Stockman's Rest to the historic Governor's Pavilion (perfect for an elegant cocktail reception or classy intimate wedding), to the grandness of the Auditorium - the RNA Showgrounds is adaptable and functional.
Brisbane Whale Watching Tours in Moreton Bay: Between June and November each year these gentle giants, the magnificent southern humpback whales migrate to and from Antarctica and make their way through our warm waters off Redcliffe in Brisbane's Moreton Bay. Join Captain Kerry Lopez, recognized as the only female to skipper a whale watching venture in the South Pacific rim, on MV Eye-Spy. Pick-up from hotels around 9.30am and return around 3pm - 7 days a week. Guaranteed whale sightings! For more information visit: www.brisbanewhalewatching.com.au or call: (07) 3880 0477

Steve Irwin "The Crocodile Hunter's" Australia Zoo, Qld: Australia Zoo is a team of passionate conservationists working around-the-clock to deliver an animal experience like no other.
Cuddle a koala, hand-feed an Asian Elephant, walk with a Sumatran Tiger and watch a crocodile launch from the waters edge. Australia Zoo is the ultimate wildlife adventure delivering conservation through exciting education.
Croc Connections bus service will not be available from 7-21 December, 25 December, 31 December or 1 January.
Departing Brisbane daily at 9:00 am (pick up from all the major hotels) and arriving at Australia Zoo by approximately 10.15am, CC's Croc Connections offers a friendly, personal bus service to kick-start your day at the Zoo. Along the way you can learn about the history of Australia Zoo and the Irwin family while relaxing in air-conditioned comfort. The bus will depart the Zoo at 4.10pm.
After an action-packed day at Australia Zoo you can sit back and enjoy the revealing commentary along the Glasshouse Mountains or watch an exciting Crocodile Hunter DVD! For information on return transport and Zoo entry costs please visit: www.australiazoo.com.au

Brisbane Customs House accommodation for a wedding: Looking for Brisbane hotel accommodation for a wedding at the RNA Showgrounds or at Brisbane's Customs House? Frisco Apartments is 300 meters, a short few minutes walk, to Brisbane Customs House at 399 Queen Street.
Victoria Park Golf Club Brisbane: Frisco Serviced Apartments offers quality Brisbane hotel accommodation 2 kms, a 7-minute taxi ride, from the Victoria Park Golf Course, also known as the Herston Golf Club. Located at 223 Herston Road, on 110 acres of pristine inner city land, with amazing views over the city, the Victoria Park Golf Complex is one of Australia's best public courses. The complex offers multiple function and wedding reception venues including a Garden Marquee setting overlooking the golf course, with amazing city views. Ample free car parking right next to each venue! Visit: http://www.victoriaparkgolfcomplex.com/golf
410 Ann Street Brisbane: Looking for Brisbane hotel accommodation that offers Australian Defence Force personnel very special rates? The Defence Force Recruitment Office is literally across Turbot Street to Frisco Apartments.
Adelaide Street Brisbane: Looking for hotel accommodation near Flight Centre Brisbane? It's just around the corner from Frisco Apartments. Also in Adelaide Street is the Brisbane City Hall, ANZAC Square and Post Office Square.
Gold Coast theme park accommodation: Looking for hotel and serviced apartments accommodation near Dreamworld and the Gold Coast theme parks? Frisco Apartments is less than a 45 minute drive along the Pacific Motorway (M1) to Dreamworld, Movieworld, Wet 'n' Wild and the Australian Outback Spectacular. Stay in one of Brisbane's most popular serviced apartments and you have the option of visiting both the Gold Coast and the Sunshine Coast! Self-drive or choose from a dozen day tour options, including Steve Irwin's Australia Zoo on the Sunshine Coast.
Brisbane Story Bridge Adventure Climb: A unique adventure experience that's ideal for all levels of fitness and ages. (Minimum 10 years old).
You'll be rewarded with the breath-taking panorama of Brisbane and its surrounds. During the bridge climb you will hear interesting and factual commentary on Brisbane, including history and heritage information of both the city and the bridge.
* 1/2 hour bridge climb experience
* Spectacular, uninterrupted 360 degree views
* One of only 3 bridge climbs in the world
* Dawn, day, twilight and night climbs - open 7 days
A great achievement on your own or with friends and family. Booking online is safe and secure on: www.storybridgeadventureclimb.com.au If you prefer to speak to one of their friendly reservation consultants call 1300 CLIMBS (1300 254 627)

GETTING TO / WHEREIS FRISCO APARTMENTS:
BY CAR FROM THE PACIFIC MOTORWAY OR SOUTHEAST FREEWAY: Take the Turbot Street turn off. Drive up Turbot Street, which is a one-way street, in the middle lane. Drive past the Sofitel Hotel on the right, past Wickham Terrace, cross Wharf Street and 100 meters past Wharf Street turn left into Bowen Street and then you will find Frisco Apartments' Visitor Parking on the left.
BY TRAIN: From Brisbane's Central Railway Station walk the 300 meters straight down Turbot Street past Wickham Terrace and Wharf Street toward Chinatown, in the same direction as the traffic (Turbot Street is one-way). Approx. 100 mtrs past Wharf Street you will find Bowen Street on the left. For further information please visit: http://www.airtrain.com.au/products_cbd.php
FROM BRISBANE AIRPORT: A 15kms (approx. $45) Taxi ride will take approx. 25 minutes. Or, $16 per person by AirTrain from the airport to Central Railway Station - an approx 20 minute ride. Coachtrans offer a shuttle bus service for $20+ per person and this will take up to an hour.
Please note: Brisbane taxis take up to 4 passengers (with up to 2 large suitcases); Station wagon taxis take up to 4 passengers (with up to 4 large suitcases); Maxi Taxis (Mitsubishi or Tarago type people-movers) take up to 10 passengers, the surcharge is $12 per trip and these generally need to be booked well in advance. (Please note: A 10% surcharge applies for payment with all credit cards - so it's best to pay with cash if possible!) For more information on taxis please call 131 008 or visit their website: www.blackandwhitecabs.com.au
BRISBANE AIRPORT TRANSFER SERVICE: Another option is to contact Ozscott Limousines for airport transfers and have a limo and uniformed chauffeur meet you off your flight, then transport you in a Ford Fairlane or Holden Caprice for approx $55 - for up to four passengers. A 6-seater bus is also available for approx. $70. If calling from overseas please contact John on +61 405 843 544 or email: ozscott.transport@gmail.com
If further directions are required then please call Frisco Apartments on (07) 3839 7511 or email: res@friscoapartments.com.au during business hours for an immediate response.

BRISBANE CITY CBD, AUSTRALIA's TIME & WEATHER:
For the weather and time right now in Brisbane CBD, Queensland, Australia please visit: www.timeanddate.com/worldclock/city.html?n=47

QR Scan: Scan your mobile below to find us in Google Maps: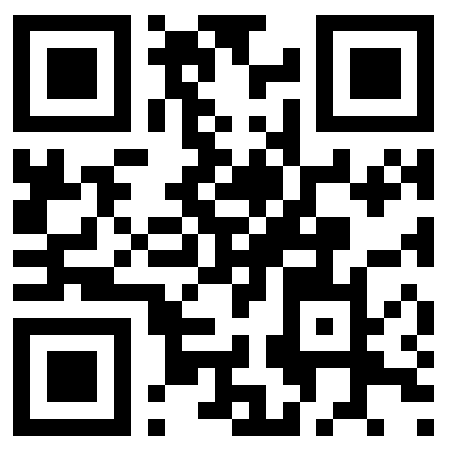 ZOOMABLE GOOGLE MAP of BRISBANE CITY and SUBURBS, Queensland, Australia:
From: